Green veggies and fruits are healthy items that contain vitamins, minerals and other nutrients. If it seems hard for you to eat leafy green veggies, you can try healthy juices. But it is not so easy to make healthy leafy green juice.
Now ask me, can leafy green be juiced? Yes, of course. But it is not easy to keep your leafy green juice well-fiber. Following the right way and some simple tricks, you can make your green juice tasty and healthy.
How will it be if I share you some leafy green juice recipes? So, stick to this article and learn more.
What is Green Juice and How to Make Leafy Green Juice at Home
Green juice means natural green colored juice that comes from green leafy vegetables. Leafy green juice does not have any special recipe. Just with some ingredients you can prepare it. We know that green vegetables contain a lot of fibers.
Many veggies are available to make green juice. Nowadays, you may see actors, models, bodybuilders, sportsmen, and health conscious people drinking green juice. Some juice recipes also contain small amounts of fruits to lessen the bitter taste.
Homemade juice is healthy and keeps you refreshed all day long. As it contains fiber, it is also good for weight loss. In the super shop, you may find commercial juices. But most of them contain sugar that lessens nutrient density.
So, try to make green juice at home and enjoy a healthy drink.
Why Should You Take Leafy Green Juice?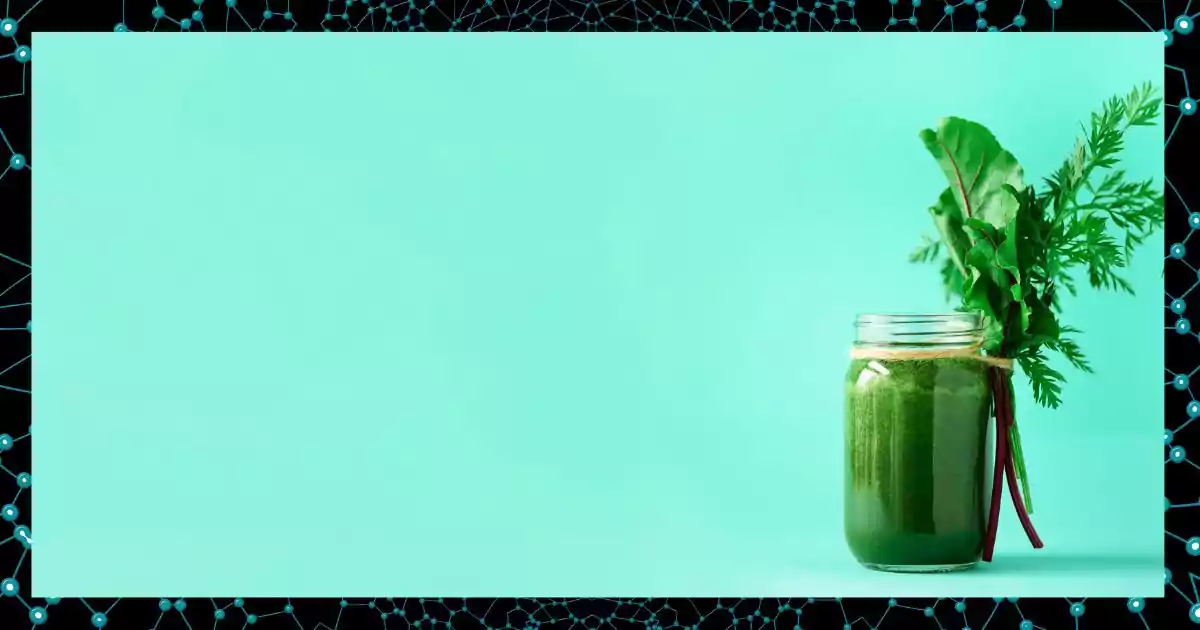 If you do not love green veggies in your meal, green juice is a better option for you. You can also keep green juice as a detox drink for several days in a week to your breakfast.
If you are going to lead a Mediterranean life, veggies and fruits are the main part of your food. But homemade green juice can add something more to your diet.
There are many health benefits of green juice. Let's know some of them.
Keep energetic all day long
After drinking green juice for several days in the morning, you will see the change. You will feel energetic without drinking coffee all day long.
A great item for vegetarians
If you prepare a green juice for you, you can add several vegetables in your single juice. So, you can easily take more nutrients to a single item like vitamins, fibers, minerals, iron and antioxidants. So, you do not need many vegetable items in your meals.
Great food item for detoxification
Detoxification is important for a healthy and fit body. Most of us do not like to eat green vegetables every day as a meal. But it will be easier for us to take green juice. Green juice contains a lot of antioxidants.
Antioxidants remove toxic elements from our body and keep our liver healthy. So, try to drink homemade juice every morning.
Best for cravings
If you are going through a diet, and you need carb craving, green juice is an amazing thing for you. When you drink this juice in the morning, you may feel satisfied without taking any snacks. If you need, you can take some healthy snacks such as nuts.
As the juice contains rich fiber, it keeps you feeling full for a long time.
What Vegetables are for Leaf Green Juice?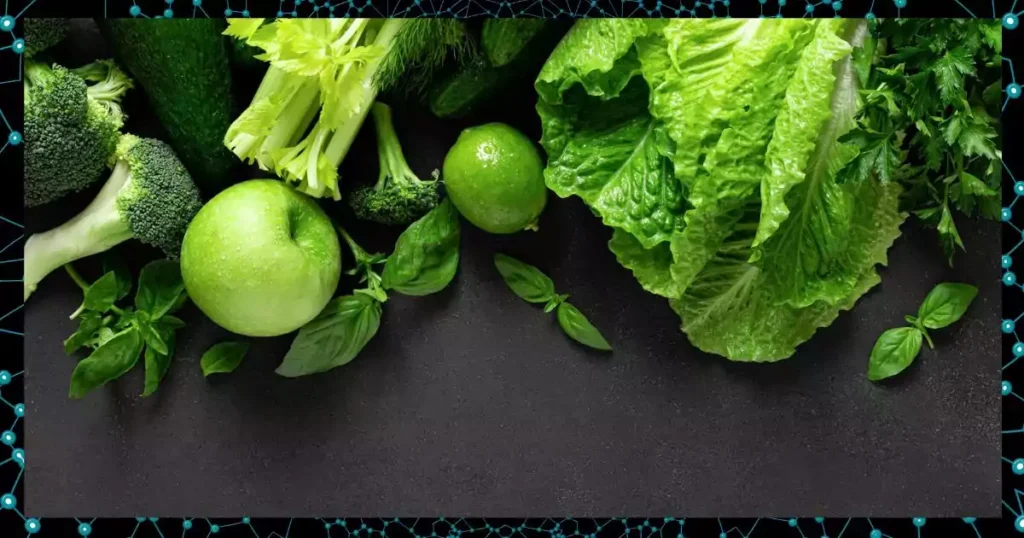 All the vegetables are not good to make juice. There are many nutrients in Leafy greens However, to make leafy green juice, you can use the following vegetables. I will discuss the recipes later.
Kale
A super green vegetable is Kale that has a mild flavor. You can use this one with other vegetables to make juices. Kale contains vitamins such as vitamin A, vitamin C, K and other nutrients.
This green vegetable contains a lot of antioxidants. These components remove free radicals and make our bodies fresh. Besides, Kale juice also reduces risk of heart disease by reducing bad cholesterol.
Spinach
Another leafy green vegetable is spinach. It is widely used to make juice and smoothies. It is a great source of antioxidants such as lutein, quercetin, and a lot of vitamins. This vegetable is good for heart health and controls blood pressure.
Broccoli
Broccoli comes with many health benefits. Micronutrients, vitamins, potassium, antioxidants all are available in Broccoli. You can use the heads of this vegetable to some other veggies to make green juice.
Granny Smith Apple
If you want to add fruit to your green juice, you can try granny smith apple. This apple is not as sweet as some other types. Besides, apples contain a lot of vitamins and are low carb.
Celery
You can add celery to most of your green juices. Celery juice is another good source of antioxidants. Besides, it has a great effect on improving the digestive system.
Parsley
Parsley is mostly used to garnish foods. But it is a great one to use in green juice. It contains vitamin A, C, and vitamin K. It reduces blood sugar and makes blood free from free radicals. You will love the taste of this herb.
English cucumber
Cucumbers are always good to make green juice. English cucumbers are small in size and a little bit sweeter than other types. You also like the flavor.
How to Make Leafy Green Juice at Home?
You can follow different recipes to make green juice at home. Just take some leafy green vegetables and make juices. Add some other ingredients to increase the taste. But you should use a blender or best juicer rather than a juicer to keep it healthy and rich in fiber.
Take the ingredients such as-
Spinach
Celery
Lemon
Ginger
Apple
Cucumber
Green Juice Recipe:
First, wash the veggies properly with clean water. Then you can cut the leafy veggies into pieces
Take some lemon juice
Now keep all the ingredients in a blender jar.
Make a thicker smoothie. You can add some ice and water and then blend it again
Then use a strainer to strain the smoothie and make perfect green juice.
Now enjoy juicing green veggies and your homemade juice.
Final Thoughts
Leafy green juice is a healthy drink for all types of people. You can add different fruits in a small portion in your green juice such as apples, grapes, berries, etc. Try to consume your green juice immediately. But be careful if you have certain medical conditions.
But for healthy people, it is a healthy item. You should avoid slow juicers and can try the best masticating juicer to make green juice. That's all for today. We we'll catch you on the next topic.